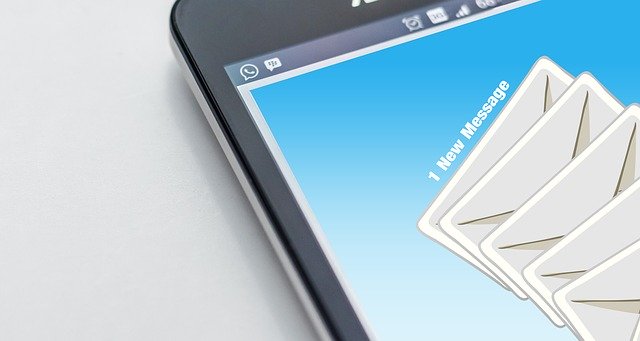 Isn't it frustrating when you purchase a product and you are waiting on the emails for your login details, but it seems like it never comes? Then a few days later, you find it in your spam or promotions folder where it was sitting this whole time.
These days this happens all the time with the abundance of spam we get. And that's why it's important to whitelist email address when we subscribe to a list, so we can make sure we keep getting that valuable information in our inboxes. Plus if you are doing any type of Internet Selling then this will have a huge impact on your business if you don't follow this protocol.
A lot of newbie marketers don't realize how important this is in this day and age. With so many spam words now in email promgrams if you use the wrong word you emails will go straight to spam.
Sometimes just whitelisting isn't enough. Sometimes it's even best to have your customers set a filter to make sure your email are filtered by you so that you are really sure they will end up in your 'inbox' and not else where!
But What Does Whitelisting An Email Mean Exactly?
Whitelisting essentially means when you are approving someone to send you emails that show up in your 'inbox', and not go to your spam, or promotions folders.
Now sometimes even though you whitelist their email address, it still may go to the promotions folder first, depending on how the email was written.
In that case, you would just drag that email, [video_lightbox_youtube video_id="swtyUlHwqUE&rel=0″ width="640″ height="480″ anchor="like this video here"], from the Promotions tab into the primary folder. And for instance (like in Gmail) you would get a white box popping up near the bottom asking you if want these emails, from this sender, to always go to your primary folder. Then you would simply click yes.
How To Whitelist Emails
Whitelisting is a simple one-time process that permits you to never miss an email again. This procedure changes somewhat depending on the email platform being used. The following are directions on the best way to whitelist messages over the significant email frameworks.
Whitelisting Using A Smartphone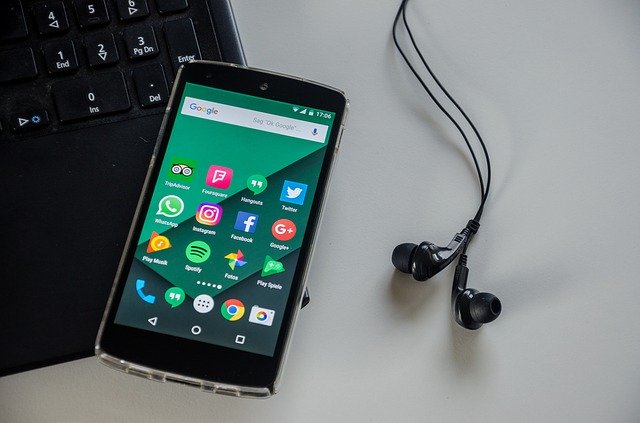 Android Phone
Open an email from the sender you wish to whitelist.
Click their icon/picture.
Then click "Add to Contacts."
Apple iPhone
Open your Mail app and go to the Mailboxes screen.
Select the Junk folder.
Find the email you want to whitelist and swipe left to see options.
Tap the More button.
Tap the Mark button.
Tap the Mark as Not Junk button.
Whitelisting Using Desktop Email
One of the best and most efficient ways to Whitelist is using Filters.
I show how to use them in this video here!
Gmail
If you are using Gmail, you have most likely seen they have separate tabs for "Primary" or "Social." and "Promotions".

In order to charge a sender's priority, you will:
Click on an email from the sender you want to whitelist and drag it to the "Primary" folder.
After that, a small box will pop-up asking you if you wanted to move that sender.
Click, "Yes." [video_lightbox_youtube video_id="zQUe4aeBlZM&rel=0″ width="640″ height="480″ anchor="like this video here"]
Yahoo
Simply select a message from the sender you are going to whitelist.
Next to their email address should be a "plus" sign (+).
Click on the plus sign and select "Add to Contacts"
Then click "Save."
Outlook
If using outlook.com:
Open an email from the sender you are going to whitelist.
An alert should show saying, "Parts of this message have been blocked for your safety."
All you have to do is click, "I trust this sender. Always show content."
If using Outlook 20XX:
Open an email from the sender you are going to whitelist
A message should appear at the header of the message saying, Click here to download pictures, but then in the drop-down click, "Add sender to safe senders list."
Windows Live Desktop
Open the message from the sender whom you want to whitelist.
Where it says, "Some images in this message are not shown." There you can click the link that says, " Add to safe sender's list."
AOL
Go to a message from the sender
In the preview, you can highlight the sender's email address and a drop-down menu will appear.
You then select "Add Contact."
Apple (OS X & iOS devices)
Select the "From," or "Reply-To" button in the email.
Then you click, "Add to VIPs."
And that's about it for how to whitelist emails. Pretty simple right?
If you have been building any kind of email list, then you should make sure to relay this information to every subscriber that gets on your list. If you don't know how to build an email list yet, then I recommend this training.
Make sure to tell your subscribers how to whitelist your own email address and make sure that you do this in the "Welcome" email because this is the main one that gets the highest open rates.
This is just good email marketing practices and also will help your business thrive with email marketing.
If you don't have this information on hand, you can send your subscribers to this page where they can learn how to whitelist, we don't mind helping you provide this information to help your business.
According to emailout.com, another relevant and important term, especially for email marketers, is email blacklisting.
A blacklist is a real-time database put together by an ISP to help protect subscribers from harmful content.
It identifies known domains or IP addresses which send spammy emails. If you end up on an email blacklist, your email will get flagged by spam filters and your message will not get through to your subscribers – at all.
Take a look at Emailout's articles about improving email deliverability and sender score reputation to learn more on the matter and ensure you won't be blacklisted.
In closing, if you are thinking about becoming an email marketer yourself, you will want to learn as much of this stuff as possible so you can understand how all of this fits together.
Do some research, take some courses and I wish you the best of luck!